Daily Recap
Day 5 - 24 October 2018
We've reached the halfway mark of Invictus Games Sydney 2018 presented by Jaguar Land Rover. On Day 5 competitors will be in action at the powerlifting, swimming finals and pool play sessions of wheelchair rugby.
Powerlifting is a strength competition. The effort as each competitor attempts to lift the most weight is one of the purest measures of ability and a compelling contest of strength and focus.
The fast and powerful wheelchair rugby competition begins on Wednesday 24 October at the Quaycentre in Sydney Olympic Park with the United States of America playing New Zealand in the first match of the day. The six nations in the mixed team format are Australia, Canada, France, New Zealand, United Kingdom and USA.
Video recap
Volunteers were the talk of the town on Wednesday, as we embraced the power of volunteering to improve mental health and wellbeing. Games Ambassador Ian Thorpe OAM and mascot Cobber said thank-you to the team who are the face of these Games.
Image of the day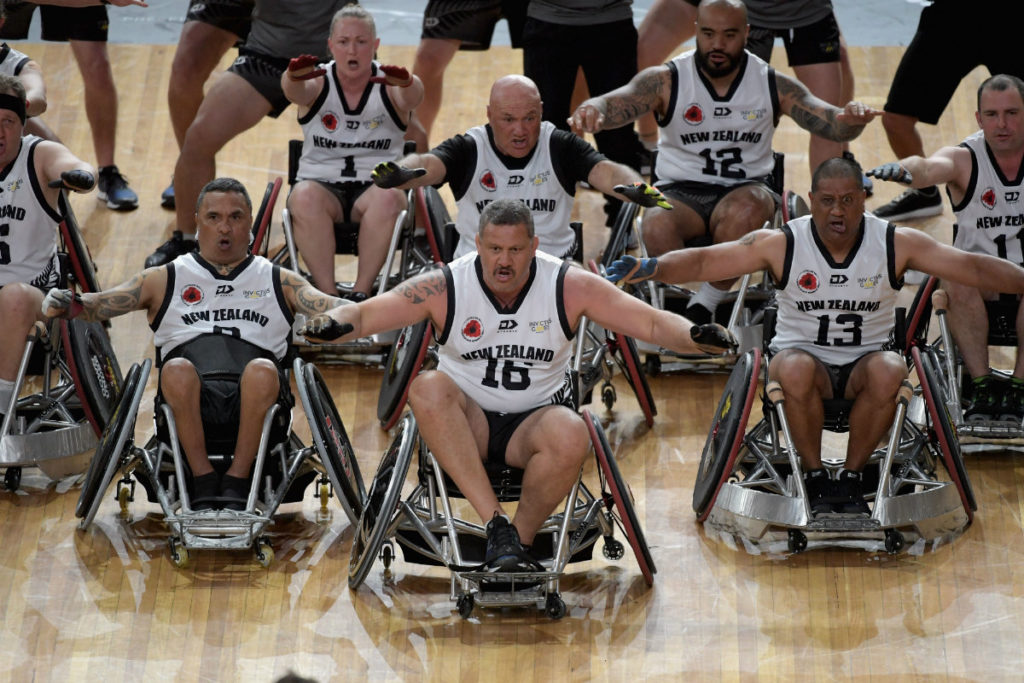 New Zealand's Wheelchair Rugby Team performed the Haka ahead of their pool play game against Australia. The host nation won the match 24-6. Photo: Getty Images / Invictus Games Sydney 2018.