Wheelchair Rugby
The fast and powerful wheelchair rugby competition begins on Wednesday 24 October at the Quaycentre in Sydney Olympic Park with the United States of America playing New Zealand in the first match of the day. The six nations in the mixed team format are Australia, Canada, France, New Zealand, United Kingdom and USA.
Sport Format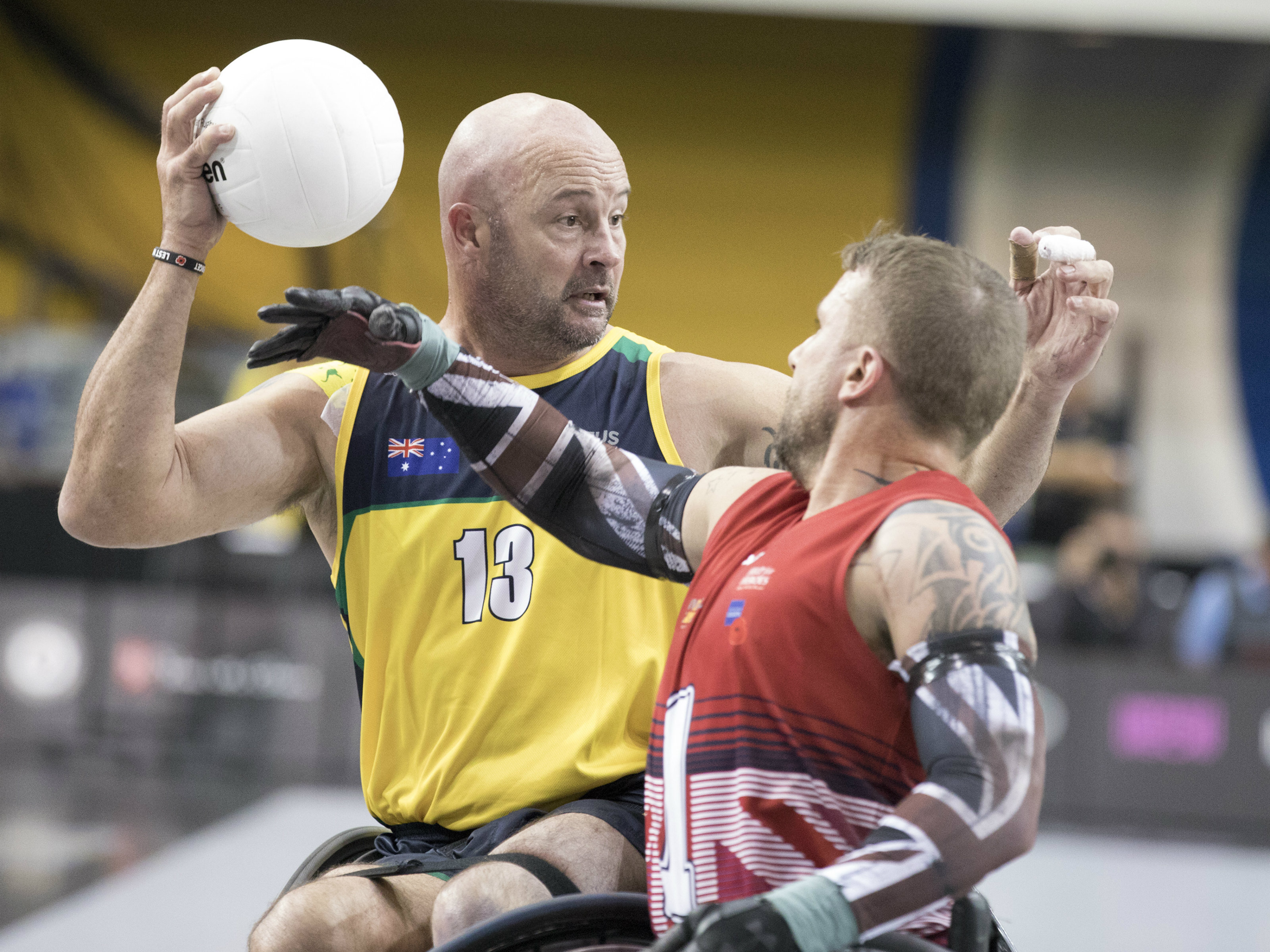 The objective is to score the most goals by carrying, dribbling or passing the ball across the court and over the goal line.
Contact between wheelchairs is allowed and happens often as players try to stop their oppnents and take control of the ball.
The game is played on a hardwood court that is marked by boundary lines, a centre line, a centre circle and two goal areas. A standard volleyball is used.
Two wheels must cross the line for the goal to count, and the player must have firm control of the ball when he or she crosses the line. Teams have 40 seconds to score on each possession.
In Sydney men and women will compete in mixed teams.
THE COMPETITION
In the pool phase teams will play in a round robin format with the top four ranked teams going through to the semifinals.
In the first semifinal the top placed team from the pool phase will compete against the fourth ranked nation. The second and third ranked teams will contest the second semi-final.
The preliminary games consist of two 10-minute running clock halves while the semifinals and finals are played in two running-clock halves of 15 minutes each.
Player Points
Players are assigned a points value based on the categories that designate their level of impairment.
1 point – Maximum players who have the most significant physical limitations
2 points – Moderate players
3 points – Open players with the least physical limitation.
The maximum number of points allowed on the court at any one time is 10 points and there must always be 4 players per team on the court.