The Invictus Games Sydney 2018 hosted 491 competitors from 18 participating nations.
The Invictus Games are open to competitors from all branches of the regular or reserve Armed Forces of participating nations who have become wounded, injured or ill during, or as a direct consequence of, their service.
Eligible nations are invited to participate through their respective Ministry of Defence and each participating nation is allocated a maximum number of competitor places.
Entry is restricted to competitors who register to compete through their nation's official Invictus Games team representative and are then selected for their nation.
Competitors who have participated in a Paralympic Games, World Championships or other international events, as a past or present national team member, are eligible to participate in the Invictus Games in any sport.
Participants are allowed to compete in as many individual and team sports as they wish, and in as many events as they desire, provided the competition schedule and individual sport program allow for it and they are selected by their nation. Every attempt has been made to create a competition schedule that will permit competitors to participate in as many sports as possible.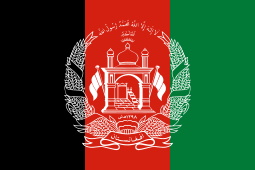 Afghanistan
Since 2001, the North Atlantic Treaty Organisation (NATO) military alliance has helped to rebuild the Afghan Armed Forces to combat Taliban resurgence. As Afghanistan is a landlocked country, the military consists of an army and air force only, and has more than 200,000 active soldiers. Afghanistan has been represented at previous Games by teams of less than 10 competitors but compete enthusiastically and proudly nonetheless.
Australia
The Australian Defence Force has nearly 60,000 active personnel and a further 40,000 active and standby reserve forces. While small, it remains the largest military in Oceania. Australian troops were part of the original coalition of nations to send troops to Iraq in 2003.
Canada
Canadian forces were an ally to Great Britain during the First and Second World Wars and have since been committed to multilateral military action. Canadian troops were part of the war in Afghanistan and contributed to the rebuilding of Iraq after the 2003 invasion by the US-led coalition. There are approximately 68,000 regular force and 51,000 reserve force personnel across the Canadian army, navy and air force.
Denmark
Danish forces have participated in UN missions since 1948, the year before Denmark became a member of NATO. Since 1991 the Army, Air Force and Navy has participated in international operations around the world, working closely with allied nations. Danish forces has been engaged in Afghanistan since 2002 and in the fight against ISIS since 2014. The Danish armed forces number around 20,000.
Estonia
A full member of NATO since 2004, the Estonian army has engaged in numerous peacekeeping missions, including in Iraq, Afghanistan, Bosnia and Kosovo. Estonia also takes part in the EU anti-piracy mission off the coast of Somalia.
France
The French Armed Forces number more than 220,000 and have participated in many peacekeeping missions including Afghanistan. The French army has a long history of military cooperation with Great Britain and will undoubtedly be looking forward to some friendly competition at the Games.
Georgia
The Georgian Armed Forces were established in 1991 after independence was declared from the former Soviet Union. They have been participating in international peacekeeping missions ever since, joining the US-led coalition forces in Iraq and the International Security Assistance Force operation in Afghanistan. Georgia's military consists of approximately 37,000 active personnel.
Germany
There are 200,000 service personnel across the six service branches of the German Federal Defence Forces. It is one of the largest forces and most well-funded forces in Europe. German troops have engaged in numerous peacekeeping missions, including Afghanistan.
Iraq
The Iraqi Armed Forces are the military forces of the Government of Iraq. They consist of the army, air force and navy. The Iraqi team debuted at the Orlando Games after declining an offer to compete in the inaugural London Games.
Italy
A founding nation of NATO and the EU, Italy is engaged in many of the NATO and European Defence initiatives and have been deployed to many international assistance operations.
Jordan
The Jordanian Armed Forces, also referred to as the Arab Army, is under direct control of the King of Jordan who is the commander-in-chief. With approximately 110,000 members, it is considered to be among the most professional, well-trained and well-organised outfits in the region. Jordanian forces have been integral to the Joint Special Operations Command (JSOC), founded in the mid-1990s, focusing on both internal security in support of the Middle East peace process and border security.
Netherlands
The Dutch Armed Forces have approximately 50,000 active personnel and have worked closely with other allied nations during operations in Bosnia, Kosovo, Iraq and Afghanistan.
New Zealand
New Zealand's military is involved in peacekeeping and observer missions, employing nearly 14,000 people. This includes 8,000 regular force, 2,200 reserve force and 2,000 civil staff members across the navy, army and air force. Troops were sent to Afghanistan in 2001 and took part in operations to rebuild Iraq after the 2003 US-led invasion.
Poland
The Polish Armed Forces have approximately 130,000 active personnel across five service branches. In recent years, Polish troops have participated in peacekeeping missions in Afghanistan and Iraq alongside other allied nations. The Polish team will compete for the first time at the Sydney Games in 2018.
Romania
The Romanian Armed Forces have approximately 80,000 active personnel across three service branches. Together with allied and partner forces, Romanian troops have been a part of numerous UN, NATO, EU and OSCE military missions, from 1991 to present day.
Ukraine
Totalling 260,000 personnel, the Ukrainian army is now among the largest forces in Europe, with several thousand soldiers on active duty. Since 1992, Ukrainian forces have been actively engaged in multiple exercises and peacekeeping missions under UN and NATO command across Balkans, the Middle East, and Africa.
United Kingdom
There are more than 200,000 active personnel in the British military and approximately 180,000 reservists, making it the second largest military in the EU. British troops have played a key role in peacekeeping missions in Afghanistan and Iraq.
USA
The United States Armed Forces has more than two million members. Their commitment to and promotion of adaptive sports opportunities through the founding of the Warrior Games in 2010 and participation in the Invictus Games since 2014, encourage wounded, injured and ill service members and veterans to lead more fulfilling lives.