The people who feature in the poem are veterans, currently serving defence personnel or family members of those who've served. Each has a unique story to tell.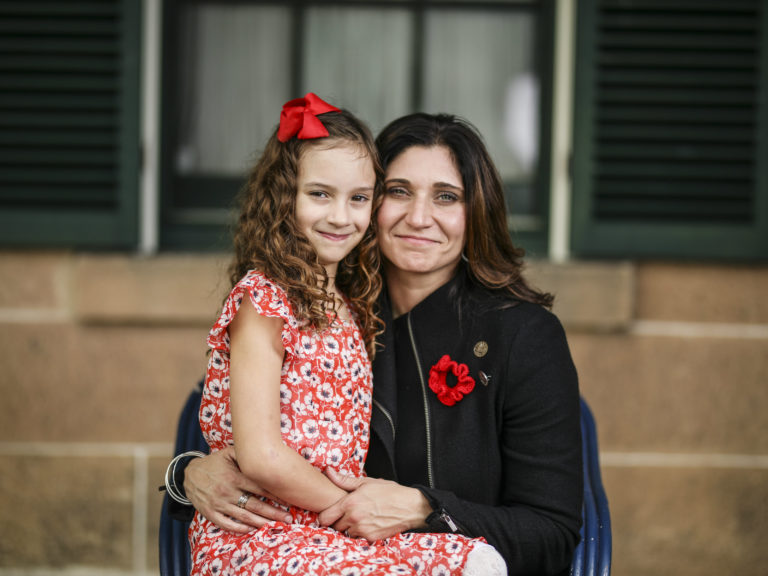 Gwen Cherne and Emily Cafe
Gwen Cherne is on the board of the War Widows' Guild of Australia, NSW. Gwen is an advocate for widows, current serving members of the Australian Defence Force, veterans and families. Gwen's husband SGT Peter J Cafe ended his life in February 2017. "While there's pain and suffering in his loss, there's hope because I have my children," said Gwen.
Gwen's six year old daughter Emily also joined the filming. "There were moments I got to share with Emily that pride that I have in Pete and what he did and how he served his country," said Gwen.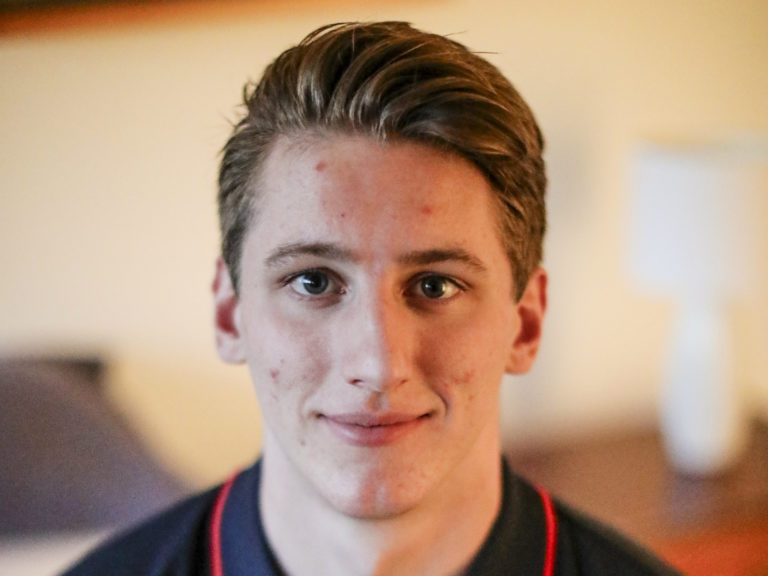 John Harris
John Harris was 10 years old when his father, a Vietnam War veteran, passed away. John is a junior legatee and is working part-time with Legacy while he attends University. "Legacy has turned into another family for me," said John. "I've met some incredible people across Australia and those friendships have turned into another family for me. The emotional support from that has been tremendous," he said.
John was honoured to be involved in the filming of the poem. "I feel like I'd be making (Dad) proud in what I'm doing. It was definitely a cause he supported," he said.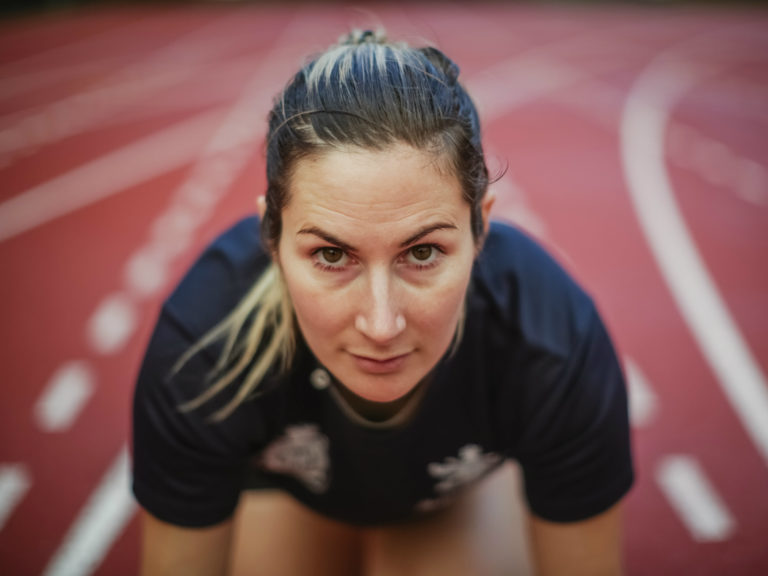 Heidi Joosten
Heidi Joosten is at home on the athletics track. "Sport has been a huge impact on my rehabilitation," said Heidi. The track just makes me feel alive and at home. The endorphin rush I get is just incredible," she said.
As well as competing in athletics at the Invictus Games Sydney 2018, Heidi will also take on indoor rowing. A competitor at the Invictus Games Toronto in 2017, Heidi knows what to expect when the Games come to Sydney. "The experience I had from competing in Toronto last year was just incredible. It was so inspiring," she said.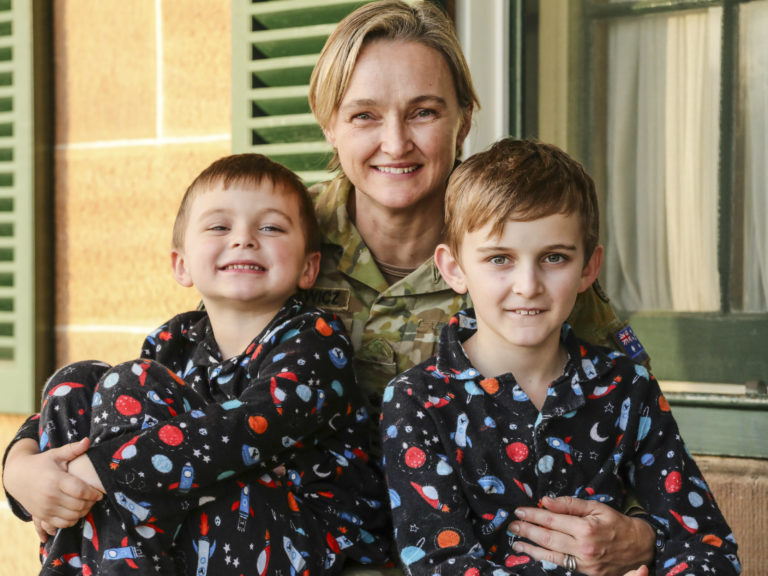 Kimberlea, Max and Leo Juchniewicz
LT COL Kimberlea Juchniewicz knows the feeling of returning home from deployment. Collectively, Kimberlea and her husband have almost 50 years of service with the Australian Army. "It is such a sense of relief to return home and be on Australian soil and safe and sound with my family," said Kimberlea.
Kimberlea, who is pictured with her two sons Max, aged 10 and Leo, aged five, is supporting the efforts of the Invictus Games Sydney 2018, working with the local organising team as the Participating Nations Manager. The role requires Kimberlea to liaise with team managers of the 18 participating nations to coordinate everything from their travel, accommodation, training and competition requirements.  "The Invictus Games is an amazing and fabulous event. It's providing competitors with a fabulous opportunity to rehabilitate utilising that sporting mechanism," Kimberlea said.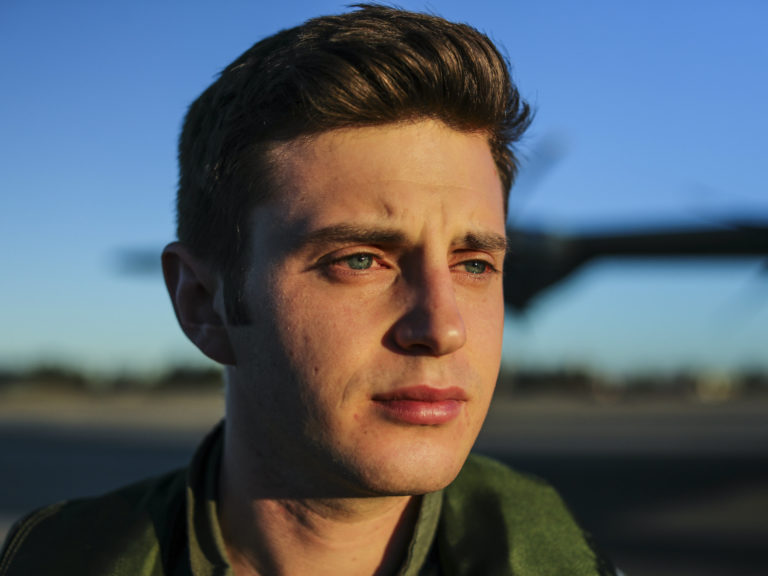 Alastair McLean
Flying Officer Alastair McLean has been a member of the Royal Australian Air Force (RAAF) for six years. Alistair's time in the RAAF  has taken him to Canberra (where he was based at the Australian Defence Force Academy), Tamworth (NSW), Western Australia and Richmond (NSW). It is a career he always wanted. "I tried hard during high school and got the marks I needed," said Alastair.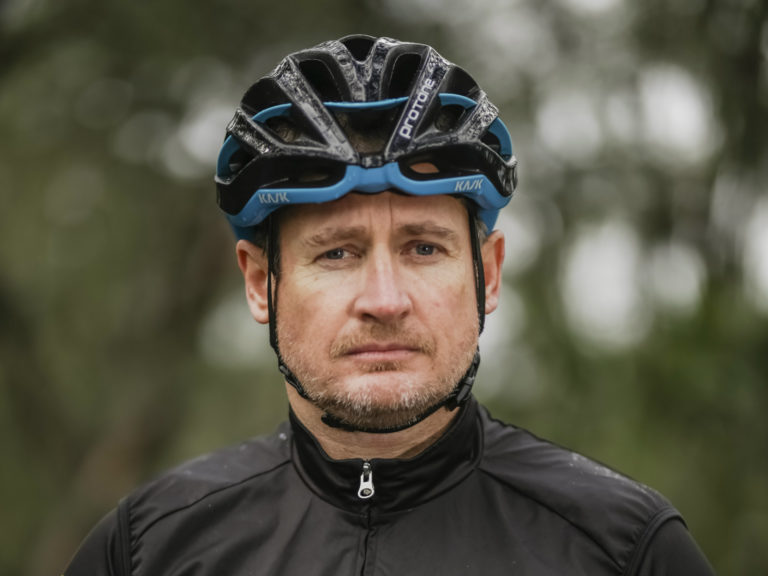 Chris Pitman
Chris Pitman will compete in cycling and indoor rowing at the Invictus Games Sydney 2018. Sport, in particular cycling has been crucial to his rehabilitation. "It's something I can go and do that's low impact on my body," said Chris. "I love going for a ride, taking my mind off all the negative things I might have been experiencing and focusing on some positive stuff," he said.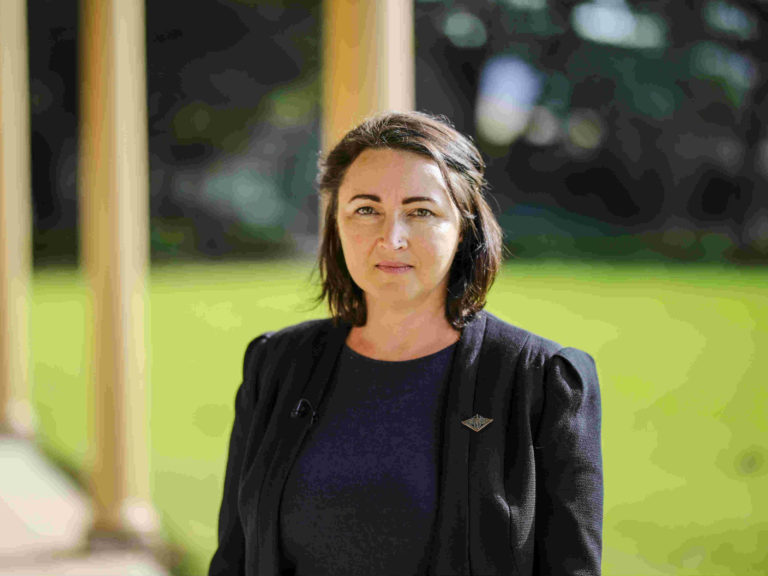 Rachel Ranton
Australian Army Veteran Rachel Ranton is an Inclusion and Diversity Consultant at Westpac. Rachel served for 11 years in the Australian Defence Force (ADF) as an Electronic Warfare Operator and understands first-hand the challenges faced by veterans. "We know it's a tough transition to go from a military life to a civilian one," said Rachel. "Having a dedicated support team to allocate you a mentor who has probably had an experience like you, is a way we help people transition."
Rachel is a member of Westpac's dedicated internal employee action group, comprising veterans, reservists and partners of current serving ADF members, and helps to mentor and support new starters commencing their careers at Westpac. "When I left the military, I found people who gave me great advice and helped me navigate this new world. What we're trying to do (at Westpac) is make sure that happens with every single person. That we find someone that's a great fit for them that can give them great advice," she said.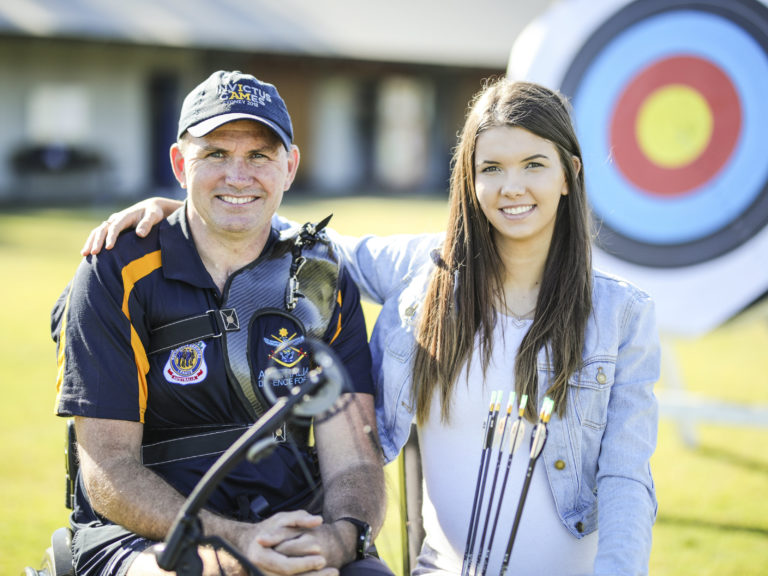 Garry and Carly Robinson
Garry Robinson credits his family for where he is today. A survivor of a Blackhawk Helicopter crash in Afghanistan in 2010, Garry spent more than two years in hospital. Garry says the unwavering support from his wife and three children has kept him alive. "I wouldn't be sitting here today without my family support, they've been with me since day one," Garry said. Daughter Carly is a constant at Garry's sporting events. "Since dad started sport, he's so much happier and he has a drive to get out of bed and leave the house and he just has something to do everyday," Carly said.
Garry will compete in archery, road cycling and swimming at the Invictus Games Sydney 2018. "For me, sport has brought me out of the shadows and brought me back," he said.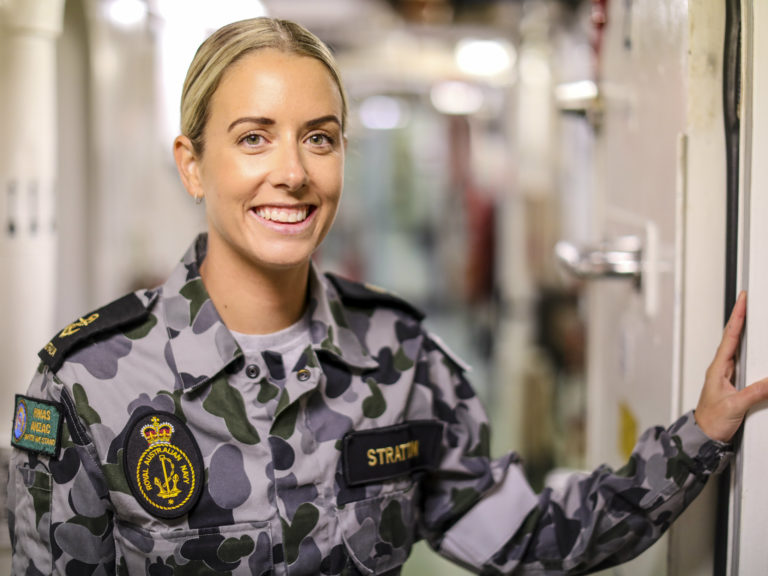 Gemma Stratton
Leading Seaman Gemma Stratton's career in the Royal Australian Navy was sparked by her grandfather and parents who all served in the Royal Australian Airforce. Eager to see the world while representing her country, Gemma attended Navy recruitment and hasn't looked back. "Serving my country means to me having the privilege to go and do things that not everybody else would get the opportunity to do," said Gemma. "We spend a lot of time away from home whilst we're on board. It is very rewarding and always coming home to your loved ones is always a good feeling."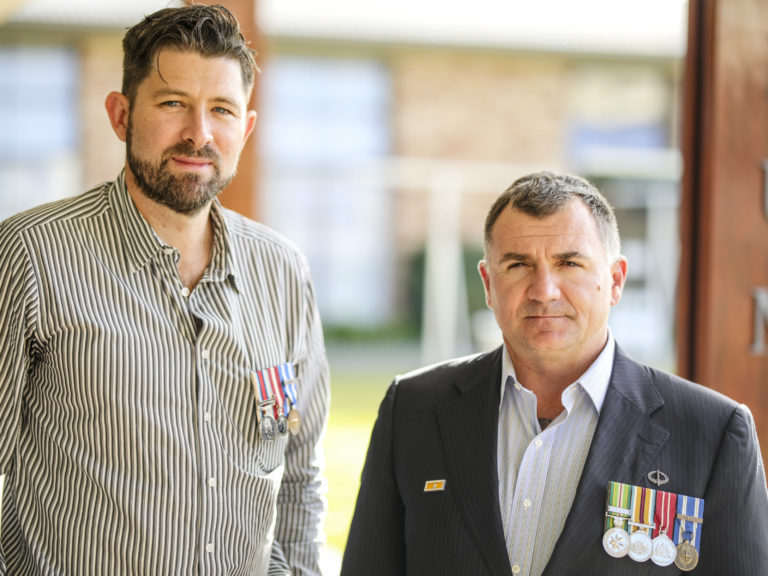 Adrian Talbot and Lee Sarich
Adrian Talbot and Lee Sarich are mates with a common bond. The pair served in Afghanistan, Adrian with the Royal Marine Commandos and Lee with the Australian Army. "Amongst veterans there is some sort of affinity," said Lee. "It's just something that's there and I think a knowing and an understanding, immediately assumed and understood," he said.
Adrian says mateship is important for veterans. "Mateship for the veterans who have left service, it's one of those essential elements that gets lost through that transition space," said Adrian who represented Australia at the Invictus Games London 2014. "I know for me some of my hardest times was where I felt alone in a world of people and so reconnecting with other people with lived experiences to yourself, it's a vital piece of the puzzle."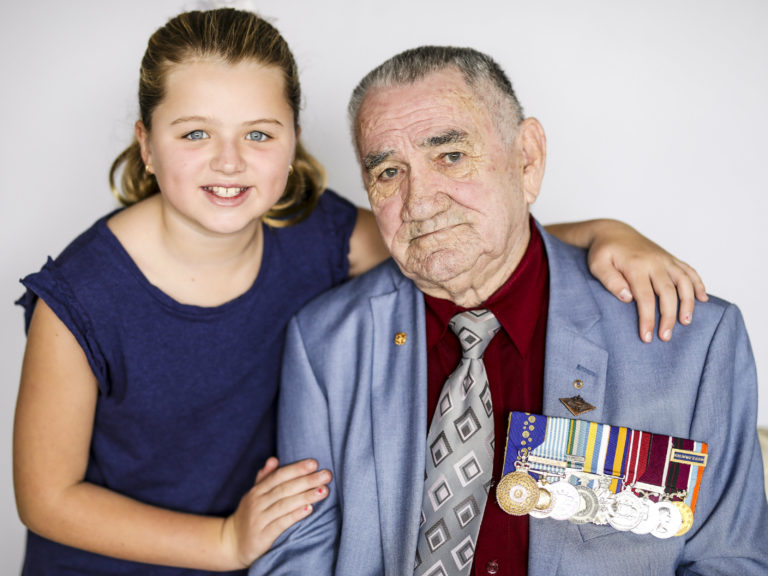 Eliza Talbot and Dudley Pye
Eliza Talbot likes to spend time at her father's office at RSL Anzac Village on Sydney's Northern Beaches. She sometimes interacts with the residents including Korean War Veteran Dudley Pye.  "Sometimes I see him up at the dugout just chilling," said Eliza. Dudley says it's important for veterans to be part of a community. "Very important they get down to talk to each other and go through the experiences they've had," he said.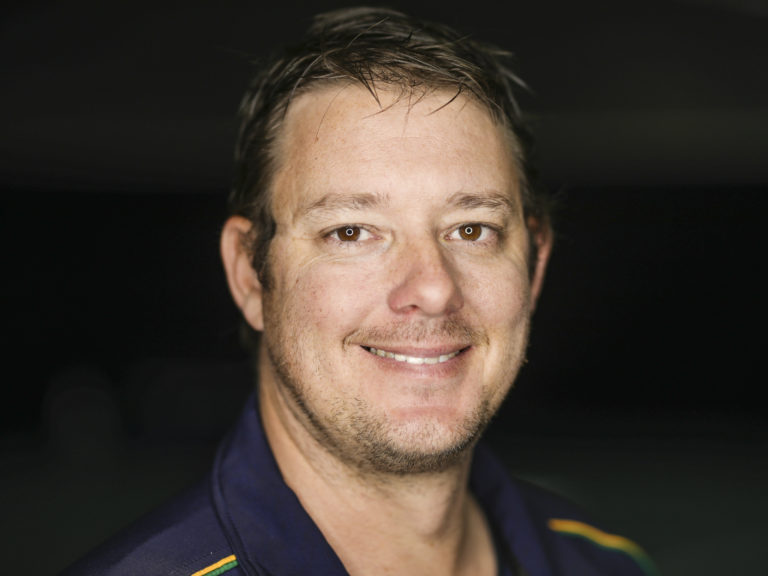 Jamie Tanner
The Invictus Games has changed Jamie Tanner's life for the better. "I'm involved with my family again, I get out of the house again, I've got goals I work towards," said Jamie. "Adaptive sport has been a lifesaver for me and my family."
Jamie will compete in the wheelchair rugby and wheelchair tennis at the Invictus Games Sydney 2018. It's his third Invictus Games outing and he's encouraging everyone to buy a ticket and support the competitors. "Wheelchair rugby…. it's one of the crowd favourites, you've got the crowd pumping the entire time. It's an incredible atmosphere, sporting is fierce," he said.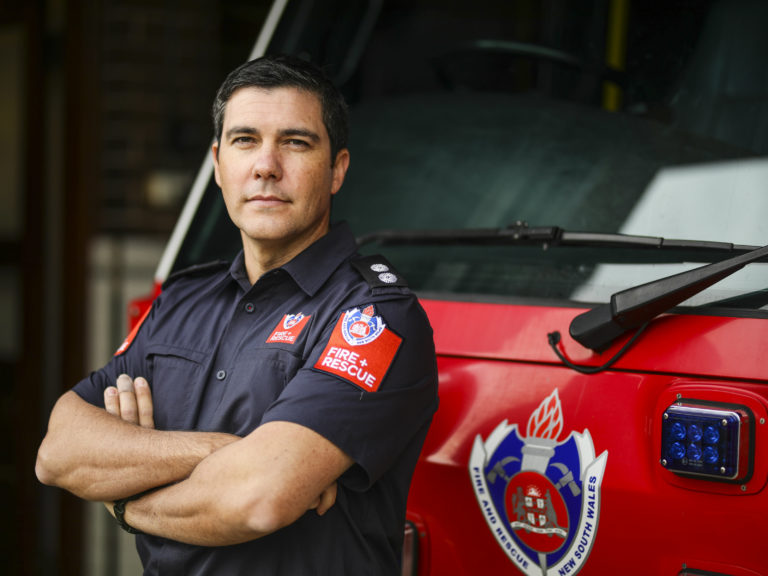 Conrad Walsh
Australian Army veteran Conrad Walsh says his transition from Australian Army Major to first responder was a natural progression. "I've always had that internal wanting to serve the community and help people out and it seemed like a natural thing to do," said Conrad. "Where the Army is offshore this is more domestic onshore," he said. The Station Officer and Community Safety Coordinator at Fire and Rescue NSW understands the benefits of sport to a healthy mind and body. "It's very important for the military and first responders to have an outlet, a sense of purpose, a sense of belonging, a sense of achievement," he said.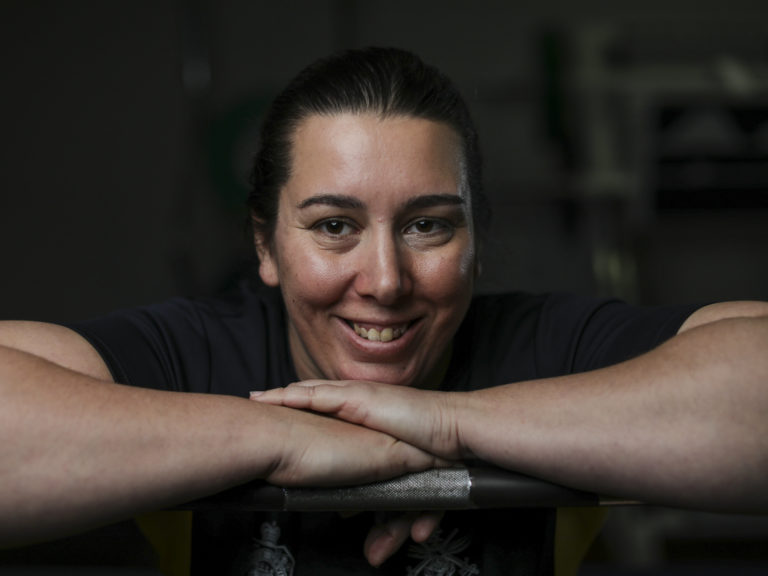 Tiffany White
Tiffany White will compete in powerlifting and indoor rowing at the Invictus Games Sydney 2018. Tiffany attributes sport to getting her out of the house and on the road to a happier and healthier self. "Through sport I was able to re-join the community and have a lot of fun doing it," said Tiffany. The Royal Australian Navy Veteran will play a leadership role with the 2018 Australian team, taking on the role of captain of the powerlifting squad. "I'm very lucky to have a great bunch of people around me for powerlifting," she said.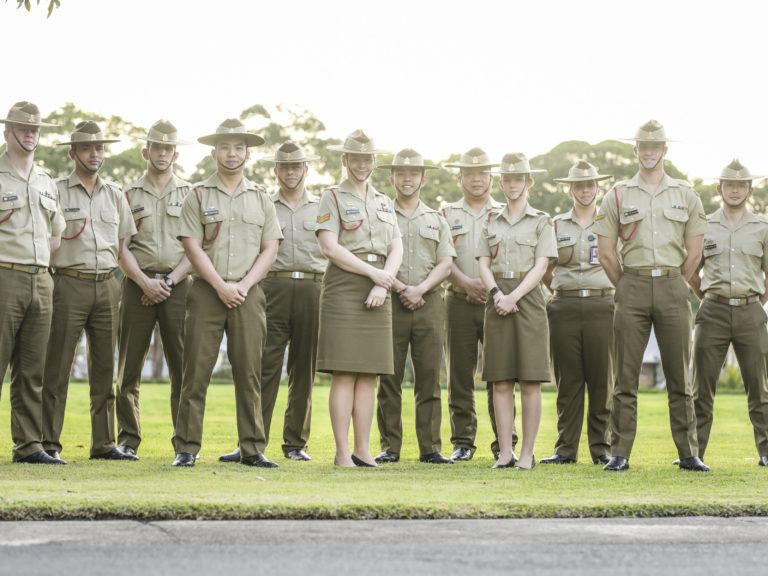 Australian Army Personnel Administration Centre (NSW)
Men and women of the Australian Army Personnel Administration Centre (APAC – NSW) based at Victoria Barracks in Sydney. "We definitely had fun being part of something so special," said Corporal Ashleigh Close.