Generations have drawn on the words of William Ernest Henley's poem Invictus for strength during times of adversity. Henley was himself an amputee and the poem reflects his long battle with illness. The title means "unconquered" and the 16 short lines of the poem encapsulate the indefatigable human spirit, which is at the heart of the Invictus Games.
To mark 100 days to go to the Invictus Games Sydney 2018, members of our Games community joined together to narrate the poem. The poem reminds us all of the power of resilience and the unconquered human spirit. 'I am the master of my fate, I am the captain of my soul' has become a rallying cry for the wounded, injured and ill former and currently serving defence personnel who are using the healing power of sport to recover, rehabilitate and overcome.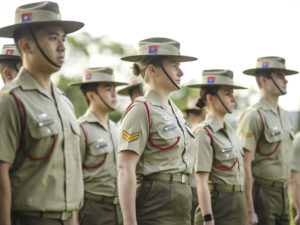 The people who feature in the poem are veterans, currently serving defence personnel or family members of those who've served. Each has a unique story to tell.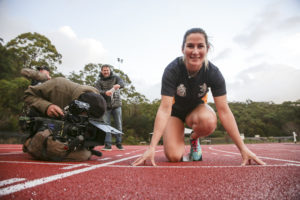 Our behind the scenes camera captured the making of the poem and uncovered the story of each cast member. Stay tuned as we release more videos in the coming week.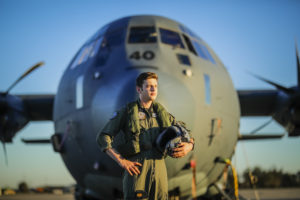 Filming Invictus, a poem by William Ernest Henley, took place at various Sydney locations including the Sydney Academy of Sport, RSL Anzac Village, Fire and Rescue NSW Narrabeen, Garden Island, Victoria Barracks and RAAF Base Richmond. Our image gallery captures all the moments from the filming. Photos by Salty Dingo.