Daily Recap
Day 6 - 25 October 2018
It'll be Game On as the archery, athletics and wheelchair rugby finals roll into Sydney Olympic Park.
Sydney Olympic Park Hockey Centre
The precision and skill of competitors, combined with the exacting standards of the competition, makes archery one of the most compelling Invictus Games sports. Competition will be held at the Sydney Olympic Park Hockey Centre with entry via Quaycentre.
Sydney Olympic Park Athletics Centre
Athletics is one of the most popular sports of the Invictus Games. competitors challenge themselves over two days of track and field events at the Sydney Olympic Park Athletics Centre.
Semifinals and bronze and gold medal matches will be contested on Thursday. Australia will take on France in semifinal 1 and the USA will go head to head against UK in semifinal two.
Video recap
Moments that matter from the wheelchair rugby final in which Australia defeated the UK 23-17.
Image of the day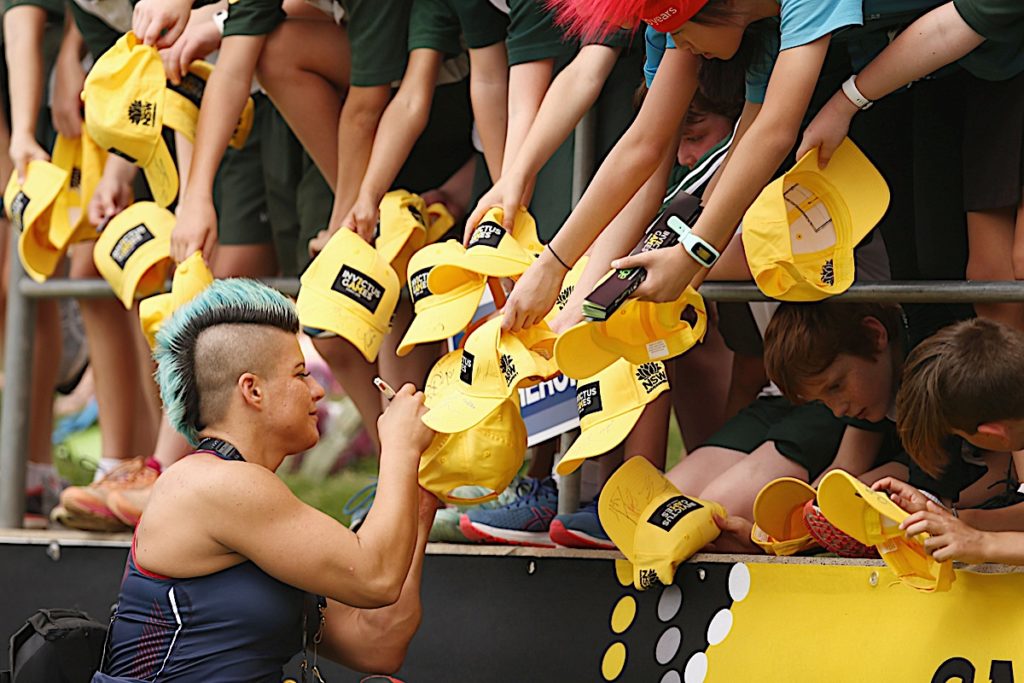 Hats off to Sebastiana Lopez of the USA as school children clamour for her autograph at Thursday's athletics. Photo: Getty Images/Invictus Games Sydney 2018.