Archery
The precision and skill of competitors, combined with the exacting standards of the competition, makes archery one of the most compelling Invictus Games sports.
Competition will be held at the Sydney Olympic Park Hockey Centre with entry via Quaycentre.
Sport Format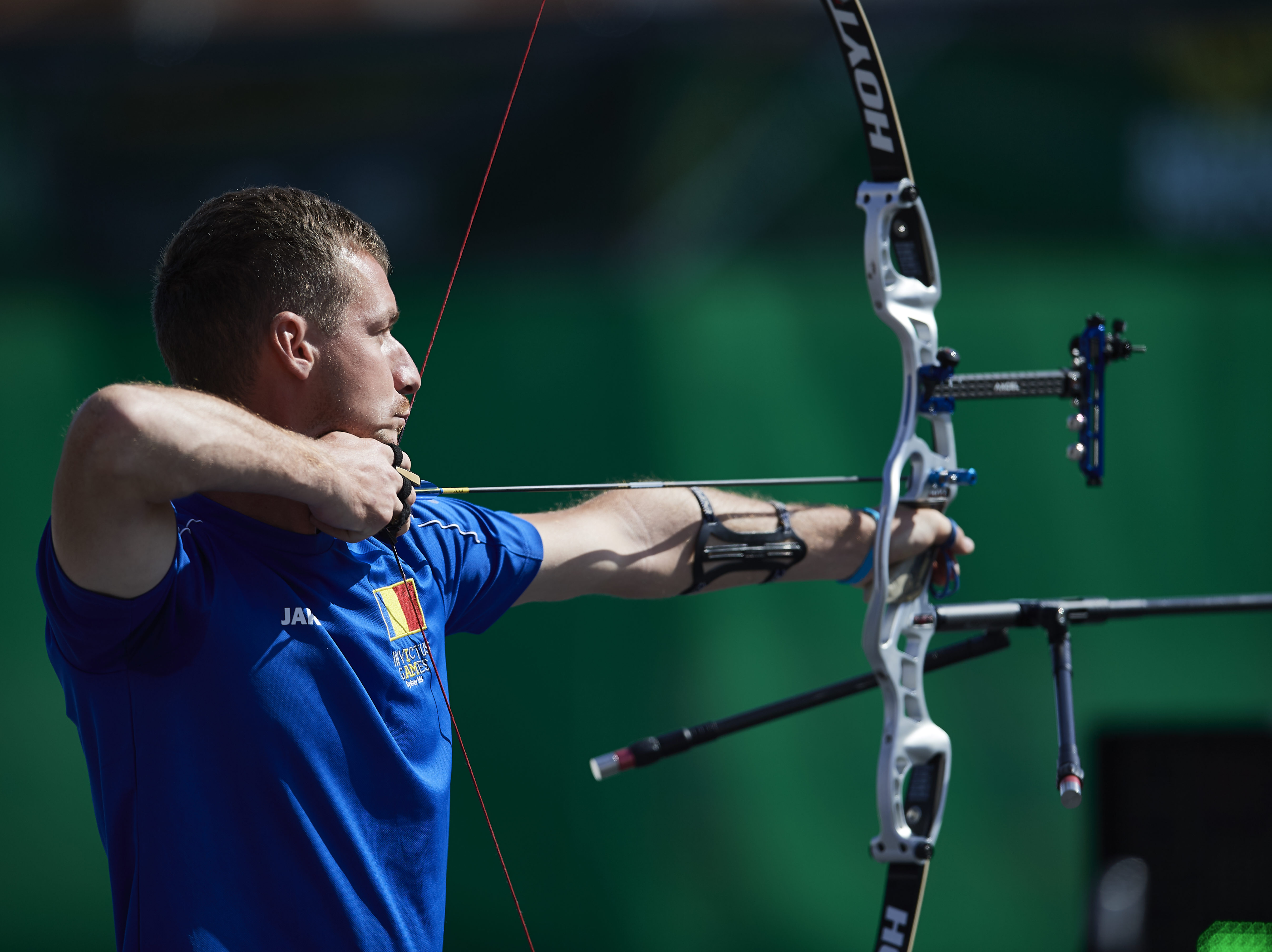 The aim of archery is to shoot arrows as close to the centre of a target as possible with the key objective being to hit the centre of the target. Archery is a test of accuracy, concentration and strength.
Archery is open to all competitors and will feature separate men's and women's competitions for three individual events and a mixed team competition across three events.
Novice Recurve
Open Recurve
Open Compound
Recurve and compound bow archers aim at 40-centimetre targets set 18 metres from the shooting line. Novice recurve archers aim at 60-centimetre targets that are set 18 metres from the shooting line.
Recurve events use a traditional recurve bow while compound events use a modern compound bow featuring a pulley system to bend the limbs of the bow to provide better accuracy.
Competitors are permitted to shoot from a sitting or standing position, depending on their ability.
QUALIFICATION AND ELIMINATION
Events with more than 16 competitors will begin with a qualification round being 20 ends of three arrows. The top 16 competitors in each individual event move to the elimination round which is 5 ends of 3 arrows in 120 seconds per end.
SCORING
The Novice and Open recurve events are scored with 'set play scoring'. 2 points are awarded for winning a set and 1 point to each individual for a tied set. The first competitor to 6 points wins the match.
The compound events feature match play scoring which totals the cumulative score of all 15 arrows.
The medal matches for each individual event will be 5 ends of 3 arrows, alternating shots, with 30 seconds per arrow.
Recurve events score using the recurve outer 10 ring. Compound events score using the inner compound 10 ring.
TEAM EVENTS
In the team events each country can enter one team of three archers in each equipment category. Each team shoots 5 ends, with each archer shooting 2 arrows per end. The team has 240 seconds to shoot all 6 arrows.
Novice and Open recurve matches will be scored using 'set play scoring' 2 points for winning a set, 1 point awarded to each team for a tied set.
First team to 5 points wins. Compound matches will be scored using match play which totals the cumulative score of all 30 arrows.