Sitting Volleyball
Make no mistake, sitting volleyball is no leisurely pursuit. this event requires lightning-fast reflexes as mixed teams of six bump, set, spike and slide whilst at all times keeping at least one buttock in contact with the floor.
On Monday 22 October all 12 teams will play twice across the three sessions. The host nation starts their campaign against Poland in the afternoon session, while Poland and France are the first match in the morning session.
Sport Format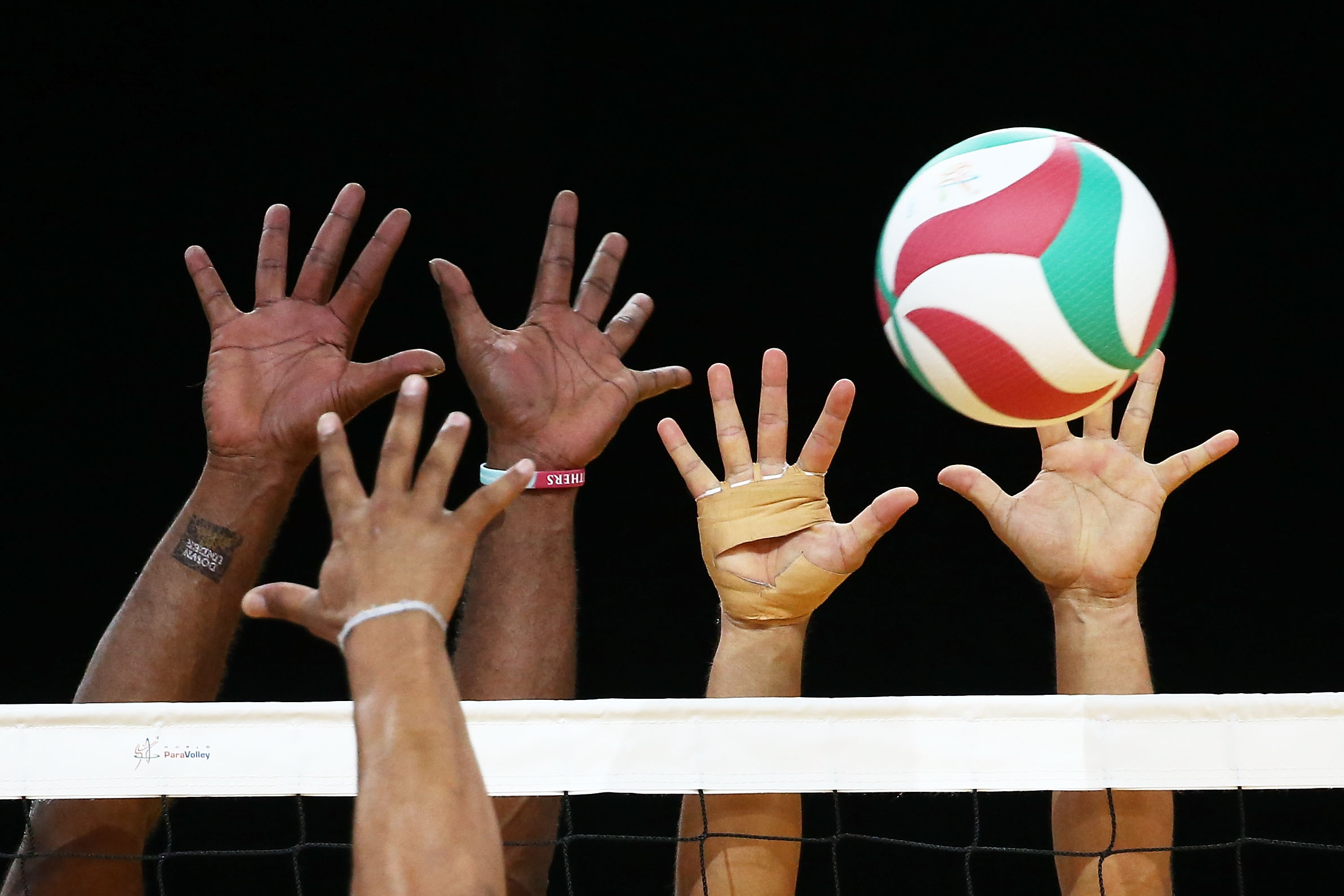 Playing on a smaller court than traditional volleyball and with a lower net, sitting volleyball competitors are positioned closer together on the floor. In mixed teams of six they bump, set, spike and slide as they aim to land the ball in their opponent's half of the court.
Making it even more challenging is the fact that they must have at least one buttock in contact with the floor at all times.
THE COMPETITION
All matches will be the best of three sets.
Sets 1 and 2 will be played to 21 points. If required a third set tie-break will be played to 15 points with a two- point advantage to claim the match.
Teams change ends when the first team reaches 8 points.
Teams will be split into four pools; Pool A, Pool B, Pool C and Pool D. They will play a round robin format and the top ranked team from each pool will progress to the semifinals.
As the match progresses players on each team will move or rotate through positions on the court. Twelve substitutions are allowed per team, per set however returning players must move to the same position in the rotation that they were playing in when they left the court.
PLAYER POINTS
Players are assigned a points value based on the categories that designate their level of impairment.
1 point – Maximum players who have the most significant physical limitations
1.5 points – Moderate A players
2 points – Moderate B players
3 points – Open players with the least physical limitation.
The maximum number of points allowed on the court at any one time is 15 points and there must always be 6 players per team in play.
Each team has the right to designate two specialist defensive players or Libero. Only one Libero is permitted on the court at any one time. The Libero player must wear a jersey, jacket or bib of a different colour to their teammates. The Libero may not block or attempt to block. Libero replacements are not counted as substitutions.