Daily Recap
Day 3 - 22 October 2018
Stamina, determination and teamwork will be on display as attention shifts to Sydney Olympic Park on Day 3 of Invictus Games Sydney 2018 presented by Jaguar Land Rover.
With an impressive line-up of indoor rowing, wheelchair tennis and sitting volleyball, your Monday is sure to be a hit this week!
Indoor rowing is a sport of endurance, power and speed with a rowing machine used to simulate the action of traditional on-water rowing.
Sydney Olympic Park Tennis Centre
Wheelchair tennis is not a formal medal sport at Invictus Games Sydney 2018, but that won't make the competition any less fierce as mixed and single gender doubles teams smash and volley their way around the court. Seven teams have entered the two day event, two team each from Australia, New Zealand and the USA and a team comprising competitors from two nations.
Make no mistake, sitting volleyball is no leisurely pursuit. this event requires lightning-fast reflexes as mixed teams of six bump, set, spike and slide whilst at all times keeping at least one buttock in contact with the floor. On Monday 22 October all 12 teams will play twice across the three sessions. The host nation starts their campaign against Poland in the afternoon session, while Poland and France are the first match in the morning session.
Video recap
A friendship born out of the most unlikely of circumstances, Team Netherlands competitors Marc van de Juilen and Luuk Veltink are supporting each other through their rehabilitation journeys.
Image of the day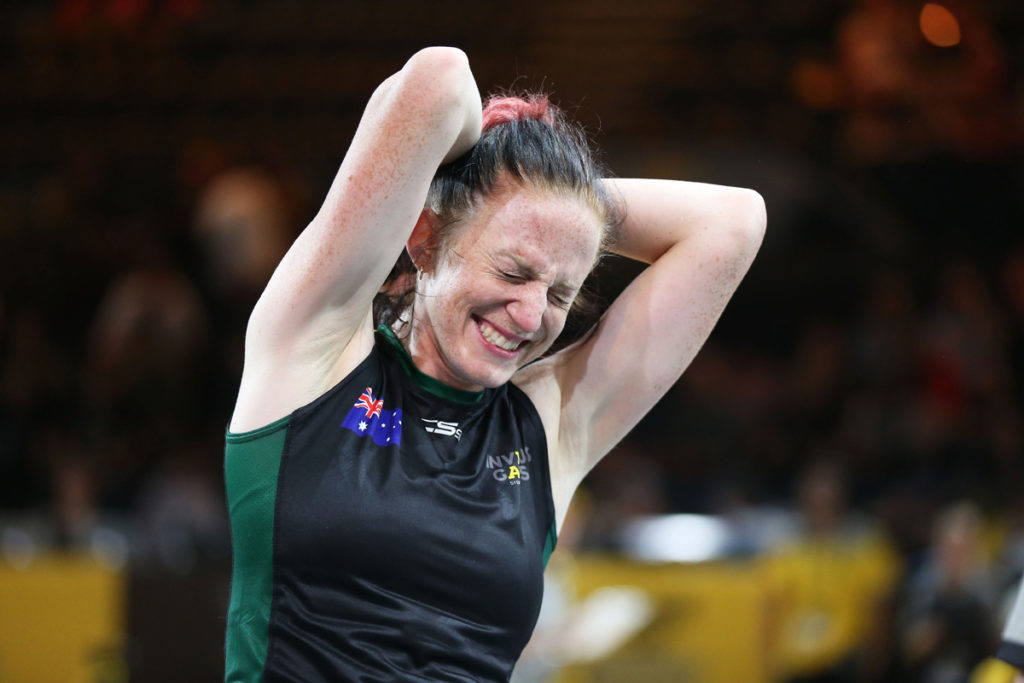 Team Australia's Emilea Mysko was exhilarated after she won the IR5 one and four minute sprints at the indoor rowing. Photo: Getty Images/Invictus Games Sydney 2018.