Sailing
Sydney harbour will provide a spectacular backdrop for the Invictus Games debut of sailing.
Boats will sail from the Cruising Yacht Club of Australia at Rushcutters Bay to Farm Cove where competition will take place on Sydney Harbour.
Spectators will be able to view the action from the Sydney Harbour foreshore near the Royal Botanic Garden with the Harbour Bridge and Sydney Opera House in the background.
Sport Format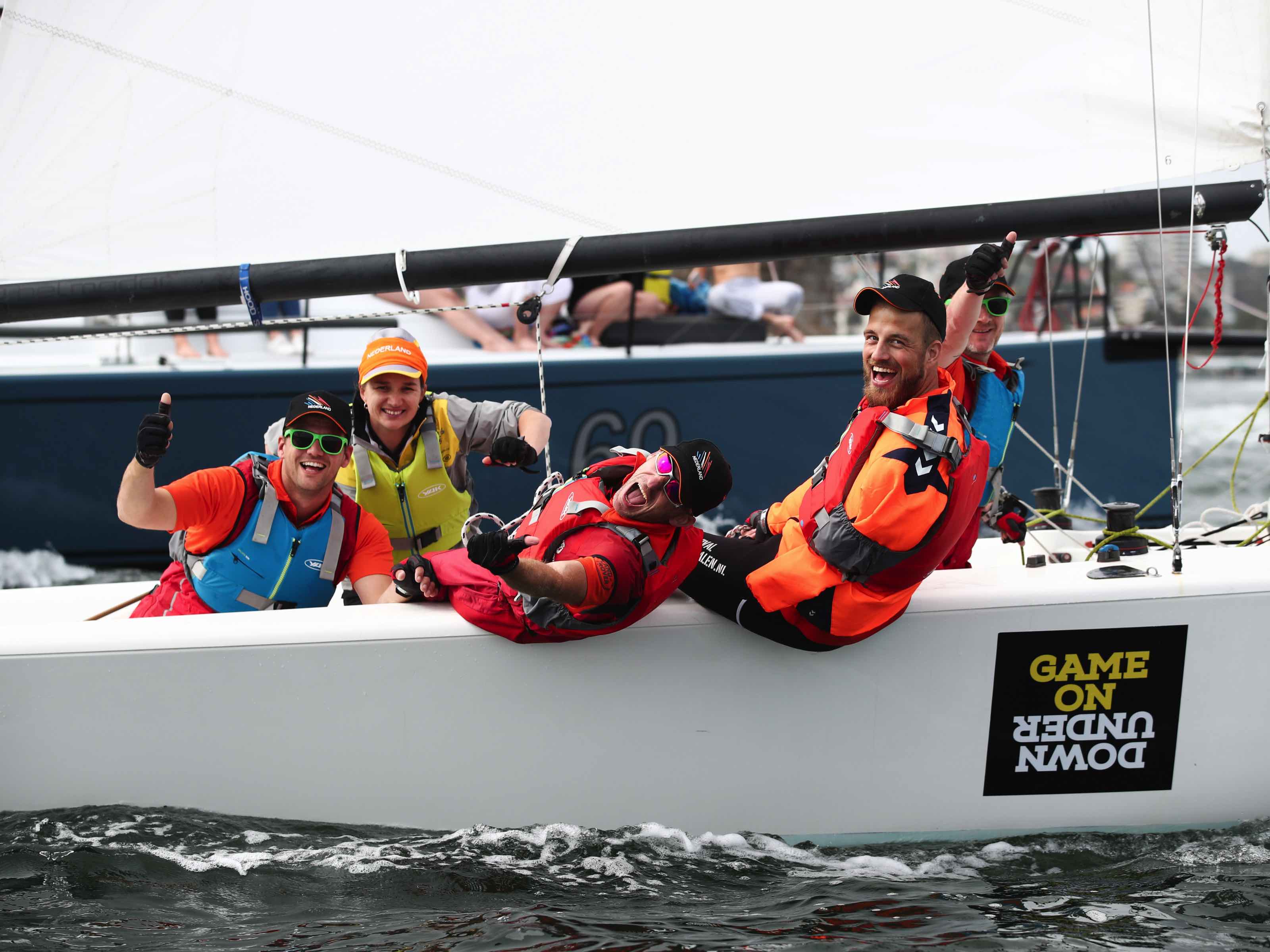 The Invictus Games Sydney 2018 sailing competition is designed to enable both novice and experienced sailors to participate. Each nation may enter a maximum of two teams per sailing event.
The sailing competition is open to all competitors, with men and women competing together. The objective is to complete a set course in the fastest time.
THE EVENTS
Sailing will be contested across two events. Competiton in each event will consist of two stages.
The team event will be raced in Elliott 7 keel boats with a mixed gender four person crew in the 'Open' category. Each team is allocated a World Sailing accredited instructor who will be on board at all times and act as a fifth member of the crew who is there to observe and provide advice on safety issues if required.
The individual event will be raced in the Hansa 303 by a single person crew and is open to competitors with more severe impairments than those in the team event.
QUALIFYING
Boats will contest up to three windward/leeward races. Each race will include a minimum of two and a maximum of three laps of the course, depending on the wind conditions.
The start and finish line is identified by a chequered buoy and start boat. Two yellow buoys located approximately one nautical mile apart will identify the race course.
The duration of races is expected to be 30 minutes including pre-start and post-race.
In the qualifying stage, points are awarded in each race based on finishing position; first place = 1 point, second place = 2 points and so on.
The six Elliott 7 boats and the five Hansa 303 with the lowest cumulative total at the end of the qualifying stage will advance to the medal race for their respective boat class.
In the event of a tied score the boat that placed better in the final qualifying race will be ranked higher.
MEDAL RACE
The medal race will be conducted on the same course with gold, silver and bronze medals awarded to the top three finishers.