On a dinner date with his wife in February this year, Andrew Garsch could not stop reading an email that 'beeped' on his smart phone.
The retired Captain from the Canadian Armed Forces (CAF) had put his name down for selection in the Canadian team for the 2017 Invictus Games in Toronto.
But he was only an alternate, in case another competitor withdrew late, and he didn't compete.
"I thought I'd put my name in again for Sydney in 2018. I wasn't expecting anything but was really fortunate to get picked this time," Garsch said, standing in the middle of Sydney Olympic Park, where nine of the 11 medals sports will be run for Invictus Games Sydney 2018.
"When I got the email with the letter in it I read it about 10 times because I still wasn't convinced. I was on a date with my wife and she kept asking me 'What are you reading?' because I looked exited and baffled all at the same time. I had her to read it to make sure it was real."
Competing in the two road cycling events (time trial and criterium) on Sunday 21 October, plus the indoor rowing on Monday 22 October is one mission accomplished.
The other goals included getting his fitness back and his mental calmness on par, after being medically released from his combat engineer job in the CAF in 2013.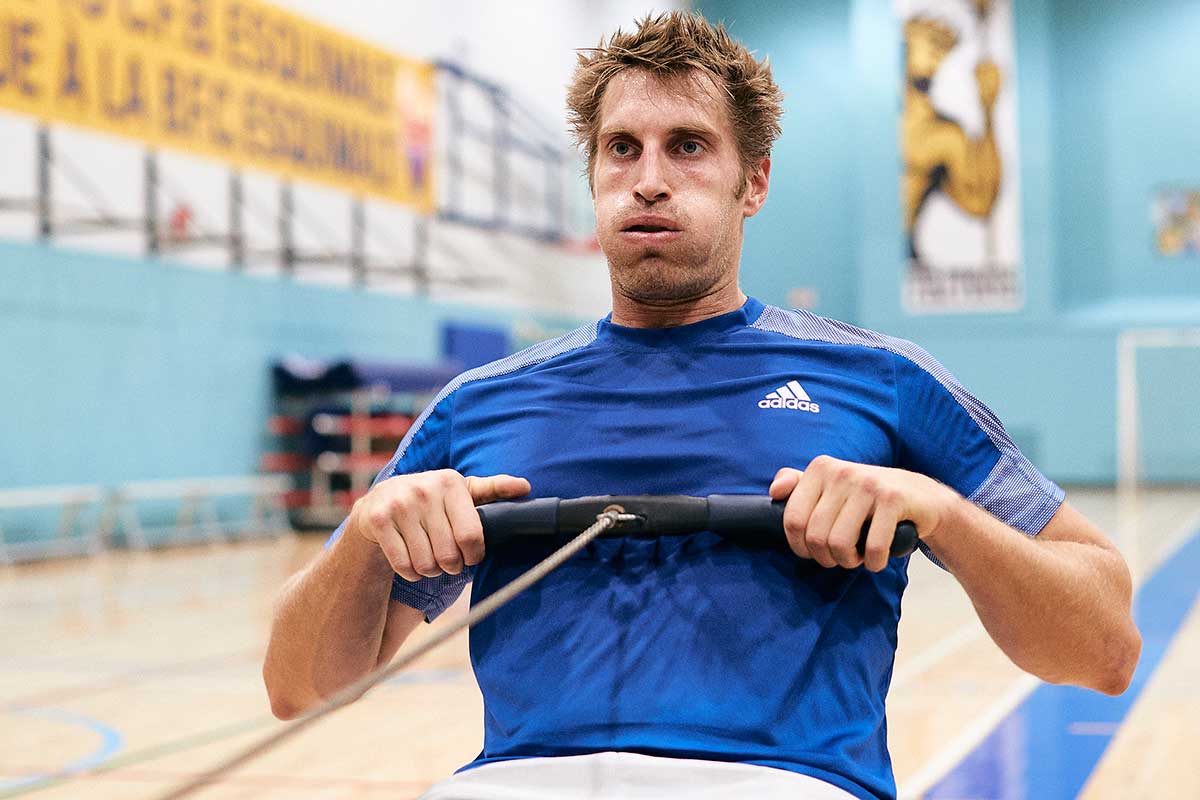 Garsch had a debilitating seizure disorder from an IED detonation in 2008.
"Luckily I'm medicated now so I haven't had a seizure since I started that. But there's still little things that hang on," he said, which the Invictus Games experience is helping to eradicate as well.
"Part of the whole injury and release thing was that I lost my identity completely. I had been an athlete and very active beforehand. Since my release I sort of dabbled in a bit of sport but I hadn't really dedicated myself to it.
"So my fitness had gone down significantly. I'd pretty much been an athlete all my life playing soccer, baseball, rugby, basketball, rowing right through school – just everything.
"Now having been on this Canadian team I've lost 30lbs (14kg) and I've taken up cycling and loving it. It's something I want to continue after these Games."
"Now having been on this Canadian team I've lost 30lbs (14kg) and I've taken up cycling and loving it. It's something I want to continue after these Games."
So why cycling?
A double whammy, separate to Garsch's seizures, was a complication with the lower end of his femur – the largest bone in his left leg. Garsch had several operations to try to correct it.
"It was basically a stress fracture from carrying 100lb (45kg) rucksacks over time. I had to have another surgery and they found a chunk off my femur had just sheared off. So they cut my tibia 90 per cent of the way through, wedged it and then re-aligned my leg.
"So cycling is non-weight bearing… there's not that impact and it gets me outdoors. For me being outside and active is a real release – it helps me clear my head mentally. It helps me re-set if I'm stressed out. It gets me to a spot I want to be – and you burn a lot of calories which was great too."
And the Invictus Games 2.4km cycling course around the Botanic Gardens is one of the most picturesque he's been on after familiarising himself with it on Wednesday.
"It's more undulating than I thought it would be. I knew there would be a little elevation but riding the course there's more hills than I thought there would be in certain locations," Garsch said.
"The turn at Mrs Macquarie's Chair I thought would have a larger diameter than it does, so I thought 'Okay be prepared for that tight turn'."
He will have little time to take in the sweeping views back down Sydney Harbour to the Opera House and Harbour Bridge.
"I'll have my head down but it is a magnificent sight. There's another really tight turn near the (NSW) Art Gallery so this is a far more technical course then I expected but a really fun and exciting course for sure. There's hills but I think it will be really fast."
Another magnificent sight will be to see wife Jesika and children, Mally, 7, and Westin, 4, on course cheering.
"They've been extremely supportive of me. My wife has been so fantastic. It's been amazing how much they've helped me. And now it's amazing they can see me race. Jes in particular has really enjoyed seeing me become active again and get more of my life back again.
"I feel like I'm ready for things now. It's been really empowering physically to get back into the shape I was before and mentally it's just helped so much."
Cycling is one of the 13 sports at the Invictus Games Sydney 2018. The cycling and sailing on Sunday 21 October are free to attend.
Margie McDonald
Invictus Games Sydney 2018